How Much Car Can I Afford?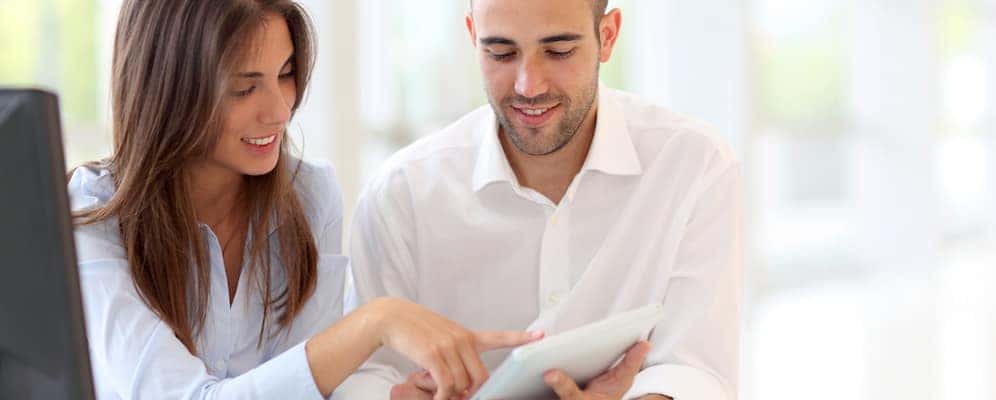 When you're in the market for a new or used vehicle, it's important to properly budget. Doing this allows you to better understand how much you can afford, and what sort of vehicle fits your price range. Balancing your budget, and deciding whether leasing or financing is best for you, will make you a smarter and more confident shopper when you visit us in Abilene. So, how do you go about determining how much car you can afford in the Sweetwater area? Let's find out.
Car Cost Factors
Determine How Much Spend: Before purchasing a car, get a better idea of how much money you spend a month on other expenses. Tally up other payments you make, and how much you spend on yourself, to get a clearer idea of how much you can add on to your monthly budget.
Be Aware of Additional Fees/Add-Ons: Keep in mind the sticker price is rarely, if ever, what you pay. Factor in sales tax, vehicle options you want, and warranties. Remember to discuss the vehicle in-depth with your Stephenville dealership associate so you don't sign for a car with a load of cost-inflating features you don't want or need.
Remember Total Cost To Own: Once the car is yours, there are additional fees to keep in mind. You'll have to keep up with maintenance, insurance, gas, registration fees, and so on. It is very important to factor these costs into your budget.
Follow The 20% Rule: A general rule to follow is a simple one to calculate: keep your auto expenses, counting maintenance and payments, under 20% of your monthly income. By sticking to this rule, it becomes quite simple to understand just how much you can afford.
Explore Budget-Friendly Options at MotorTrust
If you need a quick idea of how much you can afford on your monthly car payments, use our handy payment calculator. Our staff is dedicated to getting you in the vehicle you want, at a price that suits you. You can even trade-in your vehicle to lessen the purchase price. Visit us today near San Angelo to get yourself in a new car.
More From MotorTrust
Anytime you take out a loan for a vehicle in Sweetwater, you are going to be charged interest, but how much does your interest rate end up impacting your monthly payments and total amount owed? Today we find out as we go over how to calculate interest rate on a car loan, courtesy of MotorTrust….

Finance Pre-Approval Form Vehicle Finder Service When you're in the market for a new or used vehicle, it's important to properly budget. Doing this allows you to better understand how much you can afford, and what sort of vehicle fits your price range. Balancing your budget, and deciding whether leasing or financing is best for…

Get Approved! Calculate Your Payment Purchasing a car is a big financial decision. Whether you're buying new or buying used, keeping your credit and financing options in mind is important. For those with bad credit, or financial troubles, Buy Here Pay Here dealerships are excellent options if you need a vehicle. At MotorTrust, we excel…